Courses
We are one of the top digital marketing institutes in Malad, Mumbai.
We are living in a digital world were only virtual marketing is not enough. Webtakt, school of digital marketing help you train to become a creative digital marketer. We offer courses in digital marketing such as SEM, SEO, SMM, Email Marketing, Display Marketing, Google Analytics, YouTube Marketing WordPress and many more. Apart from this regular digital marketing course we also train students for Video making, Pitch presentation, client pitching, a basic understanding of media planning and buying and ad networks.
Webtakt is the only institute in Malad, Mumbai offering Digital marketing courses as well as additional creative and advertising operations courses. We provide lifetime support for students who complete a digital marketing course from us.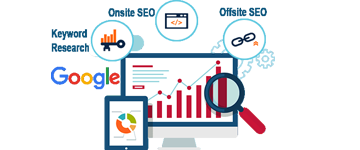 SEO (Search Engine Optimization)
Rank your website in organic result on Google search page and increase traffic on website.
SEM (Search Engine Marketing)
Set up an AdWords campaign, create ads, Landing page. Bid for keywords and monitor ROI. Learn PPC, PPA, CPA, CPM, and PPM. Increase conversions.

SMM/SMO (Social Media Marketing/Optimization)
Learn all basic concepts of social media platforms for brand awareness and leads on Facebook, LinkedIn, Twitter, Insta, Snapchat, YouTube Marketing.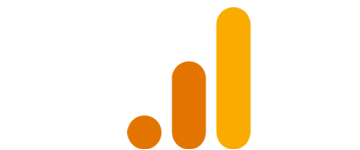 Google Analytics
Set up and Track campaign, analyse future campaigns trough report generated. Understanding Behavioural targeting, demographic targeting, and page views.
ORM (Online Reputation Management)
Build reputation of brand/individual by using innovative techniques to attract business and increase brand loyalty.
WordPress
Learn to create and host website. Using WordPress themes, Plugins.
Content Marketing
Learn skills to market content by engaging customers and attracting target clients.
LinkedIn Marketing
Professional social media platform to build connections with right people, very useful for building or diverging brand image.
Email Marketing
Converse with potential clients and customers. Increase engagement and traffic on website. Draft bulk emails by using tool and avoiding bounce rate essential to build relationship with clients. Learn email spam regulations.
Twitter Marketing
Use this micro blogging site to promote your business and services through short messages. Learn how to increase followers and stay connected with customers. Make use of twitter analytics, twitter tools.
Facebook Marketing
Most used communication channel to increase traffic on website, Conversions, Brand awareness, remarketing, sell your products and services. Learn to set up campaign, sharable content.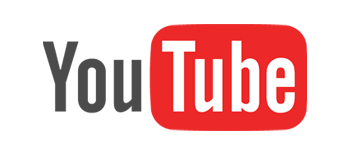 YouTube/Reel Marketing
Effective way of advertising with best recall value on digital platform. Get train on marketing videos to potential clients through tools and techniques.
Display Marketing
Learn to create display ad campaign, Formats, Targeting, tracking campaign, Remarketing. Understand display marketing tools and techniques.
Google Map Citation
Local SEO method to increase revenue and target potential clients. Learn method of building local markers, essential for ranking on first page on google.
Drip Marketing/Inbound Marketing
Draw customers to product and services via content trough different digital platforms. Understand the lifecycle of emails and generate revenue by using technique of sending right information at right time.
Affiliate Marketing/AdSense/Blogging
Learn to build own digital platform and start earning trough Affiliate merchant program. Understand affiliate networks, Algorithms in Affiliate program
Insta/Snapchat Marketing
Optimize business profile. Understand Insta analytics and ads. Drive engagement build following.
App Store Optimization
Make your app discoverable and increase the number of downloads trough optimization techniques.
Influencer Marketing
As an influencer marketer you will understand how to drive brand message to larger market. Endorse product/services to increase ROI
E-commerce Listing Market Place Selling
Get train in effectively listing product, monitoring and optimizing to increase conversion and revenue
Add-on Courses with Digital Marketing
Video Making
Art of Pitching
Media Buying/Planning
Infographic Resume
Industry Insight
How to become a freelancer
Creating Pitch Presentation
Getting a Job in Digital Marketing Industry
The most prominent way to start your career in digital marketing is by getting a professional course in advance digital marketing and then finding a job. In digital marketing, there are lots of different specializations and you will find different options to start your career.
Digital Marketing Manager
Content Marketing Manager
Content Writers
Inbound Marketing Manager
Social Media Marketing Experts/Specialists
Search Engine Marketers
SEO Executives/Manager
Conversion Rate Optimizer
Copy Writers
Analytics manager